FinTech Committee
The FinTech Committee of ITFA was set up on 1 January 2018. It aims at helping the ITFA membership keep abreast of, and embrace technology innovations impacting the trade finance and risk distribution spaces. It promotes the use of FinTech capabilities to transaction banks, insurance companies and capital market firms. Focus is on automating trade finance and on establishing trade finance – in particular receivables – as an investible asset class, so as to address the current Trade Finance gap.
The FinTech Committee concentrates on four market-level themes:
collaboration between regulated financial institutions and FinTech companies;
platforms providing new business eco-systems and practices;
infrastructure initiatives aiming at introducing new digital highways;
use of transaction data to drive decision making and increase client satisfaction.
ITFA member institutions benefit by getting access to FinTech educational opportunities and a neutral forum to debate technology innovations.
Members:
360tf
Accelerated Payments
AEGON Asset Management
Aronova
Arqit Ltd
Beacon
Bolero
Casterman Advisory
CGI
Cleareye.ai
China Systems
Cofine Trade Finance Solutions LLC
Coriolis Technologies
Crowdz
Demica
Distributed Ledger Technologies(DLT)Pte Ltd
Enigio
Episode Six
Fineon Exchange
Finastra
FQX
GTC
IHS Markit
Interlinkages
Intix
Komgo
Kyriba
Levantor Capital
LiquidX
Marco Polo Network
Mitigram
MonetaGo
NN Investment Partners
Olea Global Pte. Ltd
Orbian
Pemberton Asset Management
Prof. Schumann GmbH
R3
SupplierPlus
StorX
Ta3meed
Taulia
Tinubu Square
Trade Finance Global
Trade Ledger
Tesselate
TradeAssets
Tradeteq
Traxpay
Traydstream
Triquesta
WaveBL
XDC Network
ITFA Fintech Committee Board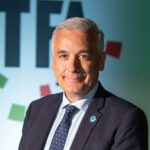 Fintech Initiatives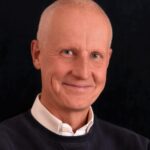 Legal Firms