ITFA SERC Event, Spain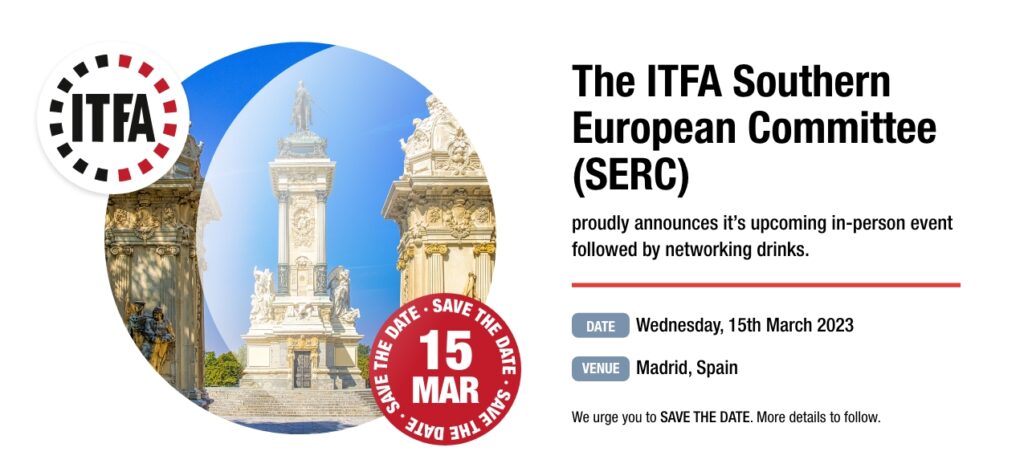 The ITFA Board is excited to inform you about the ITFA Southern European Regional Committee (SERC) first in-person event of 2023, to be held on Wednesday 15th March, in Madrid, the most populous city of Spain.
This event which will be open for ITFA members only, will be packed with educational presentations from the smartest minds in the industry.

As we populate the agenda and eventually open registration for our upcoming event, we urge you to SAVE THE DATE.

We look forward to your participation.

See you there!