ITFA NERC Annual Spring Event, Amsterdam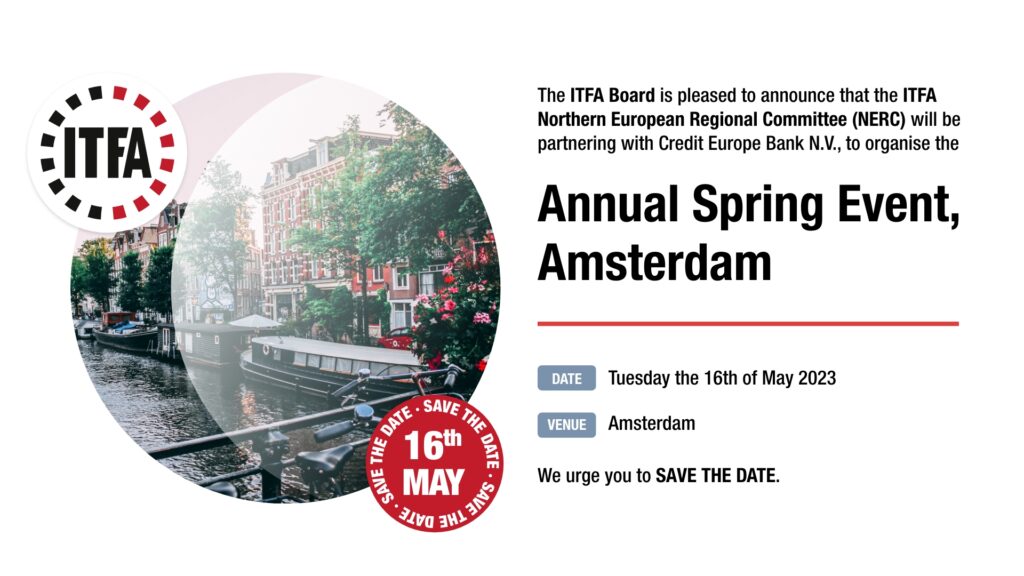 The ITFA Board is pleased to announce that the ITFA Northern European Regional Committee (NERC) will be partnering with Credit Europe Bank N.V., to organise the Annual Spring Event and will be hosting ITFA members on Tuesday the 16th of May 2023 in Amsterdam.
Agenda and more details to follow in due course.
We urge you to SAVE THE DATE.