Board Member
Zhang Mei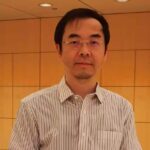 Zhang Mei is the Trade Finance team head in the Transacting Banking Dept. of Bank of China H.O.  With more than 20 years' trade finance experiences, especially the knowledge of inter-bank trade finance market practice & China local regulations, Zhang Mei leads the inter-bank trade finance business lines of Bank of China to have achieved a healthy and sustainable development and facilitates Bank of China majority of the market share. He worked in BOC Milan branch and Singapore branch before. His sound understanding about overseas trade finance market inspires him to contribute more into the product innovation of the trade finance industry in China.
Zhang Mei also participated in the translation of URF800 into Chinese and drafted forfaiting and risk participation agreements based on China market practice. For many years, he has been dedicating to the promotion of market rules best reflecting the spirit of URF800 in China. In recent years, he is also in charge of the application of Fintech into trade finance and the development of relevant business platform.
Zhang Mei as a member of the ITFA Board, now chairs the North East Asia Regional Committee.