Board Member
Todd Lynady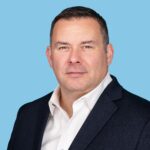 Todd Lynady is Managing Director and Global Head of Insurance at LiquidX.  In this role he is responsible for leading the firm's sales, origination, and strategy for LiquidX Insurance Services, a SaaS provider offering technology solutions to all consituants across the credit, surety, and political risk value chain.
In his over 25-year career in commercial finance and insurance he has held roles of increasing responsibility and brings a unique blend of business development, corporate finance, credit analysis, as well as risk and commercial underwriting experience to his role at LiquidX.
Prior to LiquidX he worked for Allianz Trade as Regional Head of Broker Management for the Americas region.  Prior to Allianz, Todd worked at Zurich Insurance Company, GE Capital, Textron Financial and Atradius.
Todd has a Bachelor of Science in Accounting from Susquehanna University and earned his MBA from St. Joseph's University in Philadelphia.