Board Member
Sean Edwards – Chairman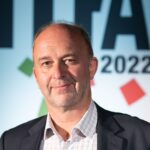 Sean Edwards is Head of Legal at SMBC Bank International plc, part of the Sumitomo Mitsui Financial Group. He is a Special Adviser to the Trade Finance Department of the bank and in the Trade Innovation Unit.
Sean is Chairman of the International Trade Forfaiting Association (ITFA). He helped draft the Uniform Rules for Forfaiting (URF) and the Standard Definitions for Techniques of Supply Chain Finance published by ITFA, ICC, FCI, BAFT and the EBA.
He is a former member of the Executive Committee of the ICC Banking Commission and the ICC Working Group on Digitalisation in Trade Finance.
Sean is a member of the World Trade Organisation (WTO) Trade Finance Expert Group and he is a non-executive director of KomGo S.A.
Sean has written for all the major trade finance magazines and is on the editorial board of Global Trade Review (GTR). He has presented at many conferences.