Board Member
Scott Ettien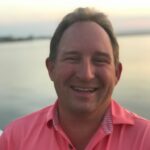 Scott is the Global Head of Trade Credit for Willis Towers Watson.  Scott and his team specialize in providing Trade Credit insurance expertise for financial institutions and corporations.  Scott joined Willis in 2010 and has built a strong team, mostly made up of former Trade Credit policy and risk underwriters to place and service programs for our various clients.
Prior to joining Willis Towers Watson in 2010, Scott worked at Atradius Trade Credit Insurance, Inc., a leader in Trade Credit.  Over his 25 years at Atradius, he held positions in accounting, direct sales, and underwriting.  Scott spent his final five years at Atradius as the Director of Global for North America.  In that role, he was responsible for the commercial development of large global business from both a sales and commercial underwriting perspective.  Scott was elected to the Atradius Trade Credit Insurance, Inc. Board of Directors in 2005.
Scott holds a BA in Accounting from the University of Baltimore.