Board Member
Rebecca Harding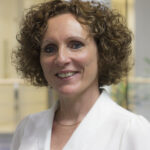 Dr. Rebecca Harding is founder and CEO of Coriolis Technologies, a data and analytics provider for the trade finance space. She is an independent speaker and trade and trade finance economist.
Her experience spans academia, policy and business, including senior positions at Deloitte, London Business School. the Work Foundation, and as Chief Economist of the British Bankers Association. She acted as Specialist Adviser to the Treasury Select Committee and advised the All-Party Parliamentary Group on Entrepreneurship. She is a member of the World Trade Board and formerly a Trustee of the German-British Forum.
She co-authored "The Weaponization of Trade: the Great Unbalancing of Policy and Economics" and "Gaming Trade: Win-Win Strategies for the Digital Era." She has authored 8 other books on the German economy, global innovation policy and SME financing. Her high media profile includes frequent appearances on Sky, CNBC, Times Radio and BBC television and radio.