Board Member
Paul Coles – Head of Market Practice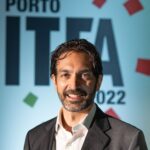 Global Transactional Distribution, Portfolio Management and Distribution
Global Trade and Receivables Finance (GTRF)
HSBC Bank plc
Paul Coles is responsible for overseeing the transactional distribution activity that supports HSBC's GTRF business. His global role focuses on creating greater consistency in the processes, documentation and investor management, along with working with the regional teams on key multi-jurisdiction transactions.
Prior to joining HSBC, Paul was the global coordinator and EMEA head for trade risk distribution at Bank of America Merrill Lynch. Paul has also worked in the trade credit distribution team at ABN AMRO, and subsequently at RBS as the trade asset management regional head for the NV business (part of the legacy ABN AMRO network). He started his career 20 years ago at London Forfaiting Company (a specialist trade finance provider) where he held a variety of trade finance roles.
Paul has a BSc in Management Studies from Royal Holloway, University of London and is a member of the Board of the International Trade and Forfaiting Association (ITFA), where he currently chairs the Market Practice Committee.
Paul can be contacted on paul.coles@itfa.org.