Board Member
Lynn Galkoski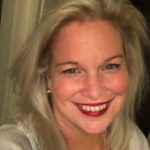 Lynn Galkoski    – The Bank of New York Mellon (BNY Mellon)
Treasury Services
Global Trade Product & Portfolio Management
Lynn Galkoski has 25+ years of experience as an international trade financier. She is seasoned in emerging markets, risk mitigation, liquidity & RWA management, trade portfolio management and capital markets.  Lynn has held key positions in international banking and treasury throughout her career: in global financial institutions (BNY Mellon, Standard Chartered Bank & Banca Intesa SpA), in a large commodity exporter (Cargill Financial Markets Division), in a bank owned trading company and also co-launched an entrepreneurial, small business.
Based in New York City, Lynn manages BNY Mellon's global distribution platform for trade asset, balance sheet optimization which includes all secondary market trade asset purchasing and sales activity, Trade Credit Insurance, Multilateral Development Agencies, Supply Chain Finance & ECA risk participations.
Ms. Galkoski holds a specialized international finance Masters in Business Administration from Thunderbird (The Garvin School of International Management) and a Bachelor of Arts in International & Latin American Studies from Dickinson College. Lynn is fluent in Spanish and her professional and personal travels have spanned the globe (Latin America, Asia, Africa and extensively throughout Europe).
Lynn is currently a Board Member of the International Trade and Forfaiting Association (ITFA) where she is Chairperson of ITFA Americas.