Board Member
Geoffrey Wynne – Market Practice Committee Member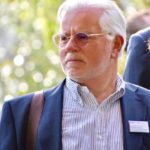 Geoffrey Wynne is head of Sullivan & Worcester's London office and also head of its Trade & Export Finance Group.  He has extensive experience in banking and finance, specifically trade and structured trade and commodity finance, receivable financings, corporate and international finance, asset and project finance, syndicated lending, equipment leasing and workouts and restructurings.
Geoff is one of the leading trade finance lawyers and has advised extensively many of the major trade finance banks, multilateral financers and companies around the world on trade and commodity transactions in virtually every emerging market including CIS, Far East, India, Africa and Latin America.  He has worked on many structured trade transactions covering such diverse commodities as oil, nickel, steel, tobacco, cocoa and coffee.  He has also advised on ownership structures and repos for commodities and receivables financings.
Geoff sits on the editorial boards of a number of publications and is a regular contributor and speaker at conferences.  He is also the editor of and contributor to The Practitioner's Guide to Trade and Commodity Finance published by Sweet & Maxwell and A Guide to Receivables Finance, a special report from TFR published by Ark.  In Chambers and Partners 2016 Geoff is listed as "a trade finance expert with extensive industry experience" – Commodities:  Trade Finance.  Geoff has recently been honoured with the Fellowship Award at the Trade & Forfaiting Review (TFR) Excellence in Trade Awards 2017.