Board Member
Damian Kwok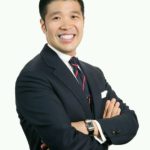 Damian is an international banker with experience working in Australia, New Zealand, London, Japan and Korea.
Over this time, Damian has held Senior Management, Coverage, Origination and Risk roles in both ANZ and Barclays Capital focusing on Institutional Banking.
Damian also actively participates in the community having held Chairman and Treasurer roles in a variety of business associations.
In his current role in ANZ, Damian oversees the Trade Portfolio Management Team which manages the composition and shape of the balance sheet through secondary distribution, secondary asset acquisition and capital optimisation along with transactional execution across key product lines.  In addition to this, Damian has oversight for developing and managing Trade and Supply Chain Finance Product Solutions in Australia, New Zealand and the Pacific.