Board Member
Brendan Herley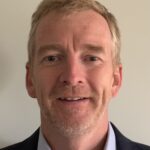 Brendan Herley is a well-regarded commercial banker with over 25 years' experience in trade finance and syndicated loans, particularly in emerging markets. Brendan regularly provides advisory services to clients and colleagues related to prevailing market conditions, potential risks and their impact on profitability.
Brendan is currently Head of Business Development, Americas for Levantor Capital where he promotes Levantor's middle market payables platform to corporates, banks and non-banks. Prior to this, Brendan spent 6 years in Wells Fargo Bank's Financial Institutions Group, where he worked as a Director of Loan Syndications and Risk Mitigation, 10 years in Standard Chartered Bank's syndications team, and 8 years at London Forfaiting (in London and New York) where he worked in research, marketing and distribution roles.
Brendan holds a Bachelor's degree in Economics and Geography from University College London and a Master's degree in International Relations and Diplomacy from London University's School of Oriental and African Studies. He also holds Series 79 and 63 securities licenses.