ITFA Emerging Leaders Event – Credit Insurance and Trade, London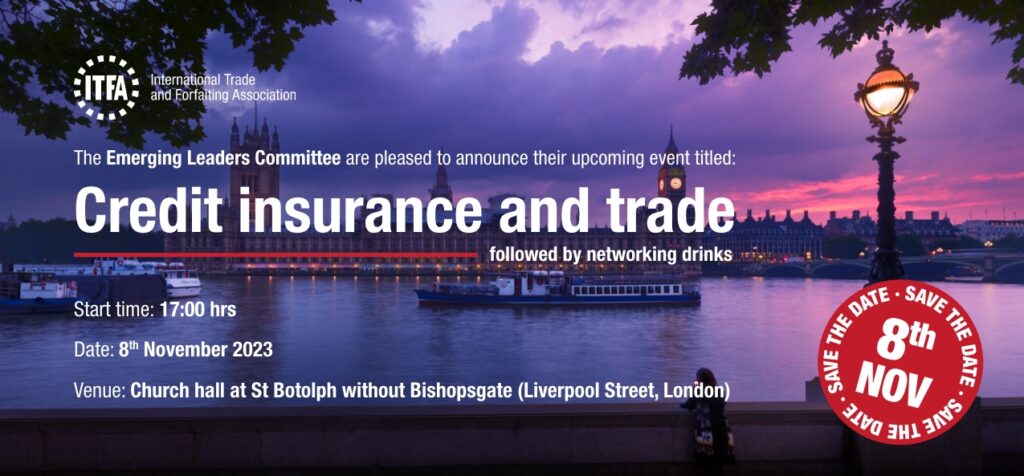 The ITFA Emerging Leaders Committee would like to invite all Emerging Leaders within the industry to attend their upcoming seminar entitled 'Credit Insurance and Trade'. This event will take place on November 8th, 2023 at the Church hall at St Botolph without Bishopsgate (Liverpool Street, London).
The seminar will start at 17:00 hrs and will be followed by networking drinks.
As we populate the agenda and eventually open registration for our upcoming event, we urge you to SAVE THE DATE.
We look forward to your participation.
See you there!