Board Member
Suresh Hegde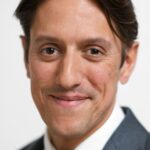 Suresh is Head of Structured Private Debt at NN Investment Partners, where he leads investment strategies in Trade Finance (both working capital finance and structured commodity trade finance), Export Credit Agency finance, and Government Related Lending. NN IP was one of the first asset managers to develop an expertise in trade and export finance and has since taken a pioneering role in bringing Institutional investment to these markets. During his time at NN IP (formerly ING Investment Management) he also founded the Investment Solutions business which grew into a substantial portfolio of innovative structured investment and hedging solutions for NN's general account and third party clients.
Before joining NN IP, Suresh held various roles in structured finance origination and credit structuring at JP Morgan, Bear Stearns, and Dresdner Kleinwort Wasserstein, and as a credit analyst at Standard & Poor's. He started his career at Linklaters.
He holds a BSc (Hons) degree in Political Science from the University of Bristol.