Board Member
Mark Borton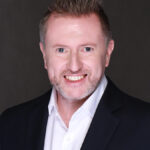 Mark Borton is currently the Managing Director for duplicate finance fraud detection company, MonetaGo, in Australia/New Zealand, having relocated back to Sydney from Singapore in early 2022.
He has over 35 years of trade and cash management experience having held senior roles in Standard Chartered, CBA and NAB across various geographies in the UK/Europe and wider Asia Pacific region before joining MonetaGo.
He is active in his contribution to the industry, being a former member of the board of directors at the Bankers Association for Finance and Trade (BAFT), where he remains a member also having co-chaired the BAFT Asia Council, and as previous chair of the ICC Australia Banking Committee where he was involved in the ICC's work on various trade digitisation rules.
Mark's passion remains driving the trade finance and supply chain business towards a more digital future.