Board Member
Deepesh Patel – member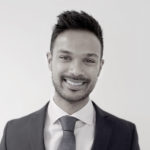 deepesh.patel@tradefinanceglobal.com
Deepesh Patel is Editorial Director at Trade Finance Global (TFG). In this role, Deepesh leads efforts in developing TFG's brand, relationships and strategic direction in key markets, including
the UK, US, Singapore, Dubai and Hong Kong.
Deepesh regularly chairs and speaks at international industry events with the WTO, BCR, Excred, TXF, The Economist and Reuters, as well as industry associations including ICC, FCI, ITFA and BAFT.
Deepesh is the host of the 'Trade Finance Talks' podcast and 'Trade Finance Talks TV'. He is co-author of 'Blockchain for Trade: A Reality Check' with the ICC and the WTO, alongside other industry research. In addition to his work at TFG, Deepesh is a Strategic Advisor for WOA, and a Board Member of ITFA's Emerging Leaders Committee. He also sits on the Fintech Working Group of the Standardised Trust.
Prior to TFG, Deepesh worked at Travelex where he was responsible for the cards business and the Travelex Money app in Europe, NAM, UK and Brazil. Deepesh is a co-opted Local Authority Governor of the Wyvern Federation, which has responsibility of 5 primary schools in South London.