Board Member
Aycan Ertugrul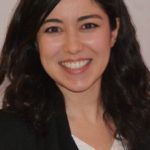 Aycan Ertugrul joined the ITFA EL Committee in July 2019. She is Assistant Export Finance Director in Wilben Trade Ltd, responsible for medium to long term export finance solutions.
Prior to this, she gained experience in credit insurance underwriting and ECAs international relations as she worked for Turk Eximbank for more than 6 years, as well as managed investment insurance committee for two years in Berne Union (International Association of Export Credit and Investment Insurers).
She holds BA in Economics from Middle East Technical University (Ankara) and MA in International Trade from Bogazici University (Istanbul).