Emerging Leaders
As the Global Trade Finance industry body, ITFA realised early how important it is to attract and nurture the next generation of trade finance and transactional banking professionals, and therefore launched the ITFA Young Professionals (recently renamed to Emerging Leaders) Initiative, which is crucial to ensure the industry's sustainability and growth in the future.
Our main goal is to make trade finance attractive and accessible as a career choice to existing and aspiring young professionals.
To achieve this, the young professionals initiative seeks to:
Increase the proportion of Emerging Leaders in the Trade Finance Industry, thereby contributing to the industry's sustainability in the future;
Increase the visibility of the Emerging Leaders in the Trade Finance Industry, ensuring their participation and representation in industry specific events, particularly in those where they can play an active role;
Increase the level of specialist knowledge made available to Emerging Leaders in the Trade Finance Industry and to aspiring new entrants to the industry;
Increase the career awareness of Emerging Leaders in the Trade Finance Industry, focusing on potential career paths and how they can be achieved, fostering the transfer of knowledge between generations;
Increase networking between Emerging Leaders in the Trade Finance Industry;
Increase the responsiveness level of the Trade Finance Industry to the needs and aspirations of Emerging Leaders not by imposing an agenda driven by the senior members of the industry but rather by listening to what the Emerging Leaders want and need;
For a detailed explanation about trade, please click on the following link: https://tradexplain.com/
The Martin Ashurst Trade Finance Mentoring Scheme was created within the ITFA Emerging Leaders initiative with the sole objective of allowing aspiring trade financiers to be able to better understand the trade finance industry, thus empowering them to choose it as a career path. The Scheme is now in its third annual round and has been a huge success since launch, growing consistently every year.
Through this initiative ITFA aims to add value to mentees by getting mentors to:
Portray Trade Finance for what it really is – an exciting, challenging, complex and rewarding career option;
Demystify the misconceptions created around trade finance;
Clearly position trade finance within a wide variety of players (banks, insurers, funds, alternative financers, traders, etc) and also Identify different potential career paths (structuring, sales, risk, legal, middle office, back office, etc);
Motivate the aspiring professionals by giving them advice on how best to position themselves and on how to effectively search for opportunities in the industry; 
How does it work?
Mentees selected into the programme are awarded at least 2 discussions with their mentor, each lasting around 60 minutes:

The first discussion is structured to give the mentee the opportunity to introduce her/himself to the mentor and to hear from the mentor a description of her/his own career path, as well as of the industry and its structure, modus operandi, etc. The mentor should encourage the mentee to develop further research of the industry ahead of the second discussion;
The second discussion is focused on career paths and opportunities, and link into how a mentee should best position her/himself for the selected career path (qualifications available, ways of self development, networking and conference events, etc);
Third, fourth, fifth, etc discussions may be scheduled as necessary – this is not a rigid format! They would follow on from the first two conversations.

Upon request of the mentor, each mentee may be given the opportunity to have a discussion with a member of the specialist mentors pool, which is made up of specialists in different specific areas, such as front office, middle/back office, credit, legal, etc, with a good representation of the different industry players (banks, insurance companies, funds, brokers, advisors, etc).
The process could take up to 6 months (from experience, mentor and mentee tend to go far beyond having just 2 discussions and we would like to foster that extended interaction without too much time pressure).
At the end of the process both mentors and mentees will be invited to provide feedback on the scheme so that we can improve it further.
Discussions may take the format of meetings, phone calls, skype calls etc.
Get in touch for more information on how you can join – both mentees and mentors are welcome!
The ITFA Young Trade Financier Award is an annual event, which gives the emerging talent in the trade finance industry a chance to showcase their ideas and their work for the benefit of the industry through the submission of projects related to trade finance. The award is open to all young professionals globally, although non-ITFA members will need to be referred by an ITFA member.
The winning project is selected on its ability to make a significant contribution to the trade finance industry. As an example, it could contribute to an ongoing industry debate; create a new innovative product or instrument; or enhance the knowledge shared about the industry, through specific knowledge-sharing forums and events.
Projects for the award can take any format, and creativity is highly encouraged. They are judged on relevance and quality of content; innovation; accessibility – the ease with which the recipient is able to absorb the message; and media used. The judging panel is made of ITFA members and representatives from its board.
2019 was the first year in which the competition took place and a shortlist of the three best projects was announced on July 4 at a specific Emerging Leaders Event held at AIG in London:
Artificial intelligence to unlock working Capital by Soulaimene Ben Lassoued, ING:
In the context of increasing work capital needs globally as evidenced by rising factoring volumes, Supply Chain Finance (reverse factoring) programs still capture a relatively small portion of buyers' total spend primarily due to unrealistic supplier on-boarding strategy. My project aim is to use predictive analytics to unlock the full potential of SCF by creating tailor made realistic supplier on-boarding business case benefiting both buyers and suppliers.
A brief guide on credit insurance, Matija Vodoplav, BNP Paribas:
Faced with the time-consuming search for relevant information, we have decided to create A Brief Guide on Credit Insurance, offering both experts and beginners, in simple words, in a single document, a comprehensive analysis and explanation of the major regulatory, legal and practical issues, pertaining to the use of this credit risk mitigant by the banking industry.
A guide to trade, Alero Arubi, Crown Agents Bank, Charlotte Prior, GIB UK, Nigel Atta-Mensah, Crown Agents Bank:
In a world with a $1.5 trillion trade finance gap and an equally vast knowledge gap, our project; A Guide to Trade, explains the Trade Dilemma, associated risks and gives basic understanding of the products that underpin trade finance. As relatively new entrants into the industry, our aim was to educate and engage other participants interested in Trade Finance, with the ultimate aim of contributing towards narrowing the knowledge gap in the industry.
The three projects won a free ticket to the ITFA annual conference, which took place in Budapest between September 4-6 and were then showcased at the event. The winning project subsequently selected by secret ballot and awarded during the conference's gala dinner to Alero Arubi, Charlotte Prior and Nigel Atta-Mensah.
Please visit this page for information about the 2020 edition, to be announced at the beginning of next year.
ITFA takes its role in training the next generation of trade financiers very seriously. As such, we have an extensive educational programme catered for Emerging Leaders that focuses on empowering them with trade finance knowledge to enable them to explore and even deepen their careers in trade finance.
We undertake our Emerging Leaders dedicated training mostly through two routes:
Dedicated educational seminars hosted by ITFA members and catered exclusively for a Emerging Leaders audience. These seminars basically consist of a series of technical presentations focused on themes close to our hosting members' businesses, and are delivered by a combination of Experienced and Emerging Leaders employed by such members. We normally run at least four of these seminars a year so please lookout for dates in the ITFA calendar of events.
Partnerships with schools and universities, through which ITFA representatives deliver targeted presentation to current students on a diverse array of topics in trade finance. We have previously delivered these seminars in different schools, such as IBS in Lisbon, CUNEF in Madrid, and Cass Business School in London.
ITFA has also more recently been invited to deliver a full trade finance course to MSc Students at Cass Business School, part of City University in London. The first run of this course will happen in June 2019, and Cass Business School Students will be presented with 6 different sessions, delivered by ITFA Board Members and other ITFA colleagues, on topics as diverse as structured trade finance, supply chain finance, distribution, insurance, forfaiting, fintech and careers in trade finance.
Chair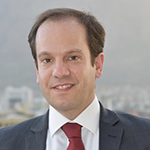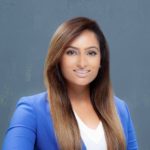 Aarti Patel
of Channel Capital Advisors LLP
Committee Chairperson
Board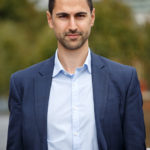 Pouya Jafari
of Channel Capital Advisors LLP
Deputy Committee Chairperson