Board Member
Paolo Provera – Honorary Chairman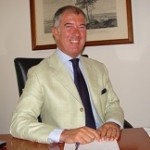 About
Paolo has held the role of General Manager of the Milan Branch of ABC International Bank Plc. from January 2005 till July 2015. He has worked in the international finance market for almost 30 years through different banking experiences; he started with Banca Commerciale Italiana in London and then moved to the Milan Branch of Deutsche Bank AG where he concluded in the early 80's the first forfaiting transaction of the bank in Italy.

In 1988 he joined HVB in Milan as Operation Manager and then set up the Trade & Export Finance Desk with a focus on forfaiting and buyers credit transactions; during those years was member of the Board of Intrafin Ltd, Geneva. In 1993 he moved to Creditanstalt Bankverein AG Milan as General Manager and two years later he joined the Spanish Banco Sabadell S.A. where he was Managing Director of the Italian subsidiary and Regional Manager for Central & Eastern Europe.

He has worked with the ITFA from its creation as Chairman of the Southern Europe Regional Committee then, as a Board Member he was responsible for the Regional Committee and acted as Treasurer.

Paolo was the organizer of the ITFA Annual Conference and AGM since 2004 and chaired the ITFA from 2009 till 2015.

As from September 2015, the ITFA Board wanted to reward Paolo for his priceless contribution to the Association, and thus appointed him Hononary Chairman.