Board Member
Jing (Jane) Li – Head of Asian Activities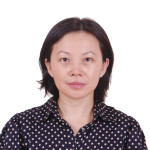 About
Jing Li joined Bank of China in July 1991.She has been working for the Bank in domestic and overseas branches and also head office in trade finance area for over 20 years. Now having been on the post of senior product manager in Global Trade Services Department for 3 years, she takes charge of trade related financing product cooperation with domestic and overseas corresponding banks, including products design, marketing and management within the bank and with their cooperative partners, negotiating agreement, building up cooperation relationships and exploring new channels. The main interbank trade finance products she oversees covers trade related refinancing, L/C receivables forfaiting, risk participation, etc.

Before Jing's current position, she had been working in Trade Finance Department in Tianjin Branch from May 1992 to December 2002, was Deputy General Manager of the Department when leaving the Branch. During that period, she was assigned to a sub-branch to be a Deputy General Manager for 18 months, taking charge of corporate finance business. Since December 2002, she had been transferred to BOC overseas branches for 7+ years: was Deputy General Manager of Osaka Branch for 4 years and 10 months and then transferred to Sydney Branch, taking the position of Head of Trade Finance Department until August 2010.

Being a veteran in trade finance area, Jing has a strong foundation of expertise, skills and experience in trade finance area, knowing well about forfaiting business trends on both Chinese and international market. Jing received a B.E. in Engineering from Tianjin University in 1991 and earned an M.B.A. in Service Management from Nankai University in 2002.