Board Member
Aarti Patel – Committee Chair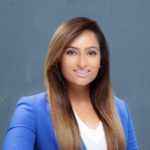 About
With 10 years' experience in the Financial services industry Aarti has experienced working in
Auditing, Media, Banking and now a FinTech. Aarti is currently European Head of Sales at Tradeteq which is a Trade Finance Distribution Platform. Formerly Assistant Vice President of Global Trade Debt &Distribution at Bank ABC, London. Aarti graduated with a BA in Business Management and Accounting, obtained a Diploma in Management Accounting (Part qualified CIMA) and completed the Investment Management Certificate (IMC).

Aarti was originally a member of the ITFA Young Professionals Committee and is now chairing the
Young Professionals Committee to help share Trade finance knowledge, encourage networking and
increase the number of professionals entering the industry. Her motto in life "it's good to talk" as you never know what opportunity may arise.