Institutional
As a strong representative of the Forfaiting and Risk Distribution industry, ITFA wants to increasingly take part in discussions and negotiations to overcome obstacles to cross-boarder trade and ease business flows.
The aim of the "Institutional relations" function is therefore to actively co-operate with other subject matter experts and associations in forfaiting and trade such as the ICC, BAFT and Supranational Institutions – and share best practices, participate in working groups and coordinate amongst regulators to ensure an outcome that is satisfactory to both regulators and industry stake holders.
The Institutional Relations chairperson regularly co-ordinates with the Market Practise Committee on the best strategy to achieve the above goal for all ITFA members.
Chairs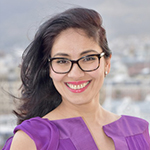 Khilola Turaeva
of Bank of America Merrill Lynch
Head of Institutional Relations
Board
There are no board members set for this committee